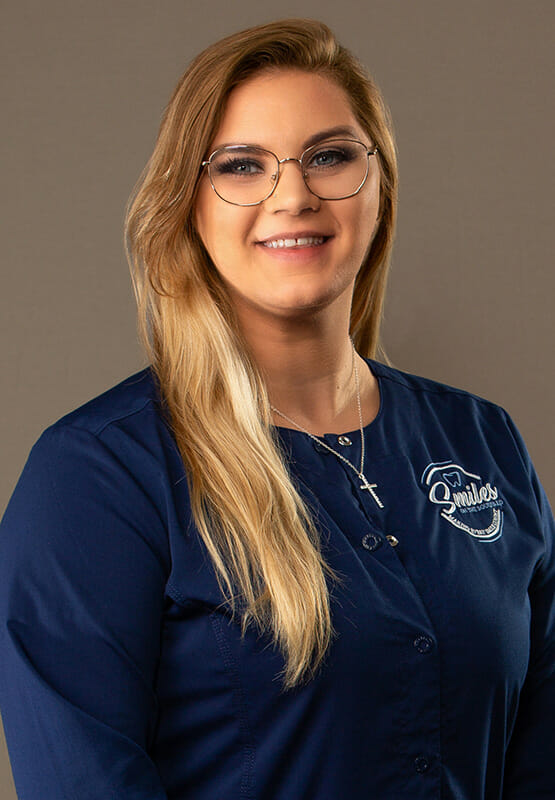 Cassie
Dental Assistant
Cassie joined the team in May of 2020 at Smiles on the Boulevard as a dental assistant while taking classes in the Dental Assisting Program at West Virginia University at Parkersburg. Cassie feels blessed to have this wonderful opportunity and one of her favorite parts about working at the practice is the friendly and professional staff.
"The ladies at this office are so helpful, caring, and fun to be around. We do everything we can to make our patients feel comfortable and at ease before they even walk through the door. We all work so well together and really have each other's best interests at heart. Wonderful team to be on!"
Cassie has two children, Ian and Asher. When she's not with her work family, Cassie enjoys spending time outdoors with her sons, going on hikes, hanging out with friends, football, long drives, and eating lots of ice cream and popsicles. Asher has Trisomy 21 and each year Cassie's family participates in the Buddy Walks in Ohio and West Virginia.
"Whoop! Whoop! #TeamAsher!!!"