About Us
It is our mission to provide exceptional dental care to the outstanding people in and around Belpre, Ohio.
Our Practice
As a general practice, we are proud to serve everyone – from young families to seniors and everyone in between. Dr. Hawkins founded our practice in December of 2002. Since then, she has gathered an exceptional group of friendly, skilled dental professionals to work alongside her. Our team has decades of combined experience in a variety of services ranging from preventive dentistry to restorative treatments to cosmetic enhancements. At Smiles on the Boulevard, you can achieve the bright, healthy smile of your dreams!
Because we are determined to provide the highest quality care possible, we have invested in some of the best dental technologies on the market! These include digital X-rays, digital intraoral imaging, CEREC software, and Solea laser technology. Digital imaging such as X-rays and intraoral scans allow us to take a closer look at your teeth, jaw, and throat with safer, more environmentally-friendly equipment. With CEREC 3D printing software, we can design, create, and place beautiful, custom dental crowns in a single visit! Dental lasers such as the Solea laser also help us provide treatment more quickly, efficiently, and with less discomfort.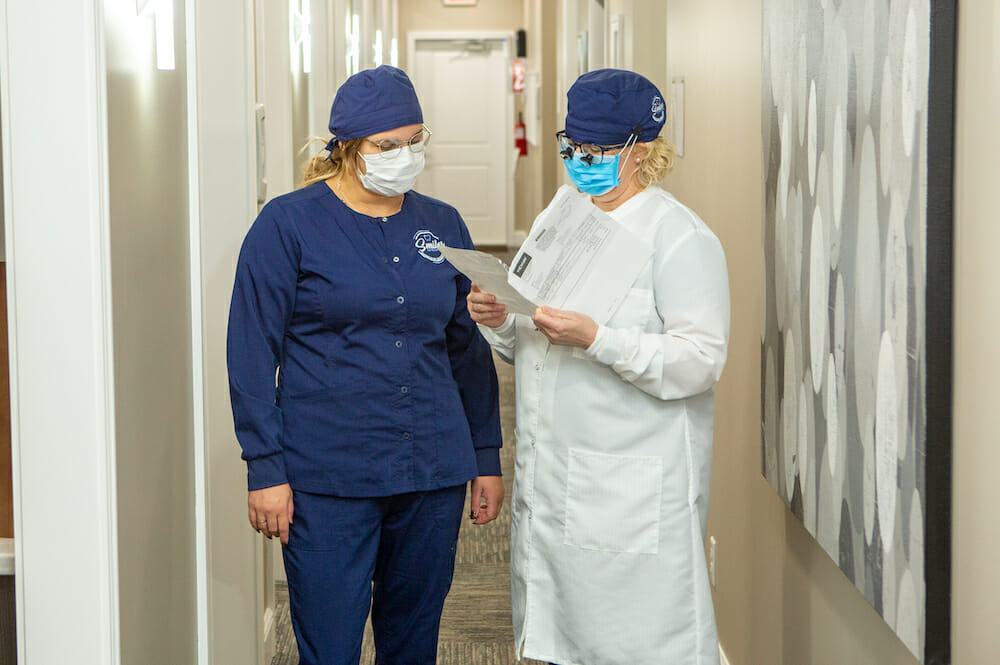 Our Core Values
Our patients are our top priority. We have worked tirelessly to create a safe environment where you and your family can feel comfortable.
We always follow strict sanitation and sterilization guidelines to keep our office clean and safe. Additionally, our compassionate team wears a variety of personal protective equipment to keep you safe throughout your appointment.
To ensure we can provide excellent care to everyone in our community, we are proud to accept a variety of dental insurances. We will even help you with your paperwork and file your claim for you so you can focus on your health! For those who are underinsured, we also accept a variety of direct payment options and have in-office membership plans.
For those who are underinsured, we also accept a variety of direct payment options and have in-office membership plans.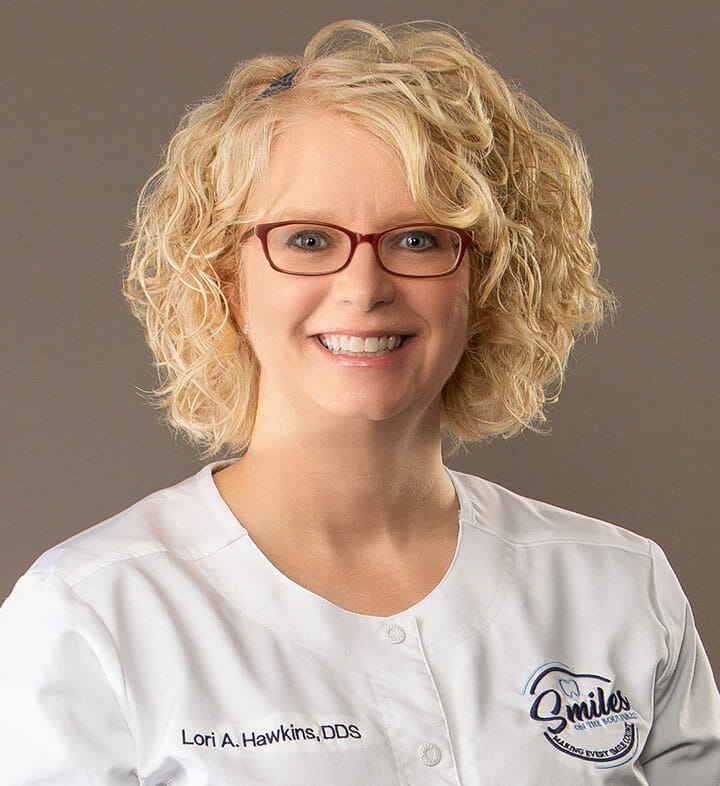 Meet Dr. Lori Hawkins
Dr. Hawkins studied at West Virginia University School of Dentistry from 1995 to 1999. While there, she discovered a love for many aspects of the field, which convinced her that general dentistry was her "thing." Upon graduating in 1999, Dr. Hawkins earned senior awards in prosthodontics, pediatric dentistry, general dentistry, and academics.
A licensed dentist since 1999, she started as an associate then opened Hawkins Family Dentistry in December 2002. Dr. Hawkins expanded into a newly constructed, 4,500 square foot building under the Smiles on the Boulevard moniker in January 2020.
Dental Care for The Whole Family
No matter what dental need you or your family have, we can help.
We are a Full-Service Dentistry Practice
We are proud to offer a variety of preventive, restorative, and cosmetic treatments. Our preventive services include fillings, extractions, sealants, and fluoride treatments. With these options, you can strengthen your enamel, reduce your risk of cavities, and protect your teeth and gums from harmful illnesses. If you have experienced an accident or are suffering from an oral health problem, we can restore your smile and help you feel as good as new! Our restorative services include implants, dentures, dental bridges, anterior root canals, and more. If you are uncomfortable or self-conscious about the appearance of your smile, we can straighten, whiten, or adjust the shape of your teeth. Customize your appearance at Smiles on the Boulevard!