Welcome to Smiles on the Boulevard! Our team is looking forward to meeting you and your family. Your first visit to our office is a great chance for us to get to know each other.
During your trip, we will conduct a thorough exam and review your medical information to identify any risks, diagnose potential issues, and provide guidance on the best ways to keep your smile healthy. Our team always goes above and beyond to make sure your trip is comfortable and stress-free!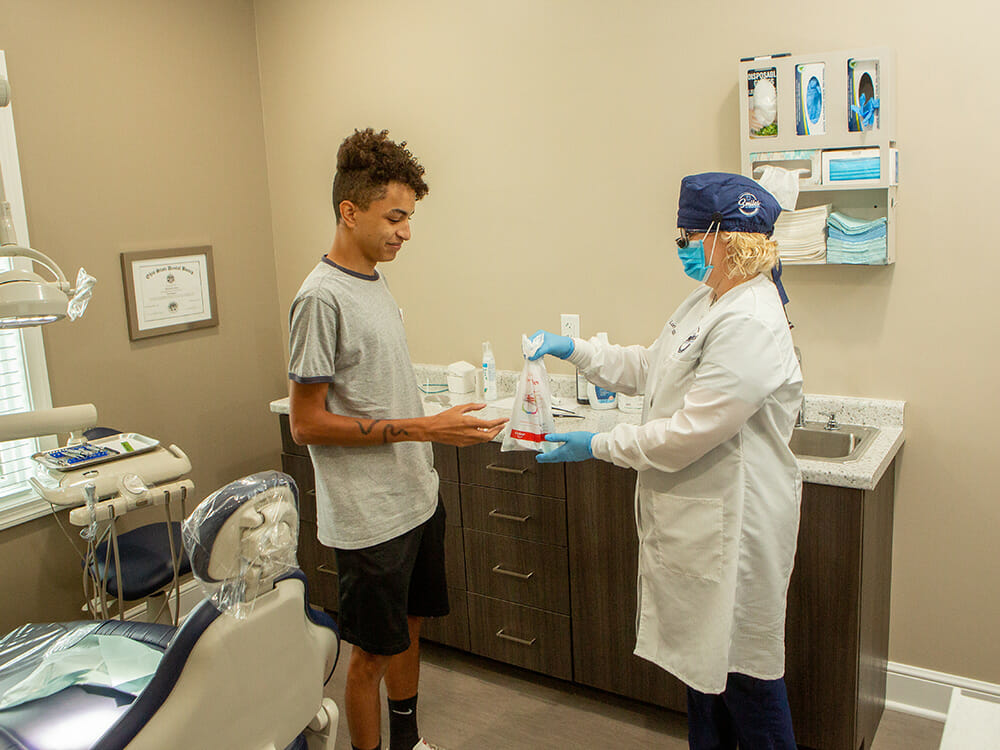 What Should I Bring to My First Visit?
There are several things we ask all new patients to bring to their first visit. Please bring a form of ID, such as a driver's license, and your insurance information. We also ask that you fill out our patient forms before your visit. These include the consent form, notice of privacy practices, and medical history forms. You can download these files from our website, fill them out, and email them to us, or bring them with you to the office.
What Will My First Visit Be Like?
Before your examination begins, Dr. Hawkins will review the medical information you provided us. She will check for signs of pre existing conditions and oral health issues you may be at risk for. Some systemic illnesses can affect your dental health and vice versa. Your consultation is the perfect time to express any problems or concerns you may have about your smile.
While your hygienist cleans your teeth, they will conduct a preliminary investigation to see if anything looks out of the ordinary. Dr. Hawkins will then examine your teeth, gums, joints, and other areas of your mouth and face. We will take digital X-rays and intraoral photos of your mouth to examine hard-to-see areas before concluding your visit with a fluoride treatment.
Afterward, Dr. Hawkins will discuss her findings and make a diagnosis. She will also explain treatment options, if necessary. We are committed to making you a part of the experience. We will explain all of our findings and treatment options so you can make an educated decision about how you would like to move forward.
What Will the Visit Be Like for My Child?
Because it is so important to establish trust between your child and their dentist at an early age, we are committed to making this a pleasant, stress-free experience for them. We like to be fun and talk about their interests with them to help them relax.
We will introduce your child to each dental instrument and explain what they do so the tools won't seem so intimidating. We will count their teeth, look for "cavity creeps," and take pictures to look at with your child. We want to make their first visit as fun and comfortable as possible!
To learn more about what to expect during your first visit, or to schedule an appointment, please call our office at 740-423-8416.