Welcome to Smiles on the Boulevard! My staff and I look forward to establishing a wonderful dental relationship with you.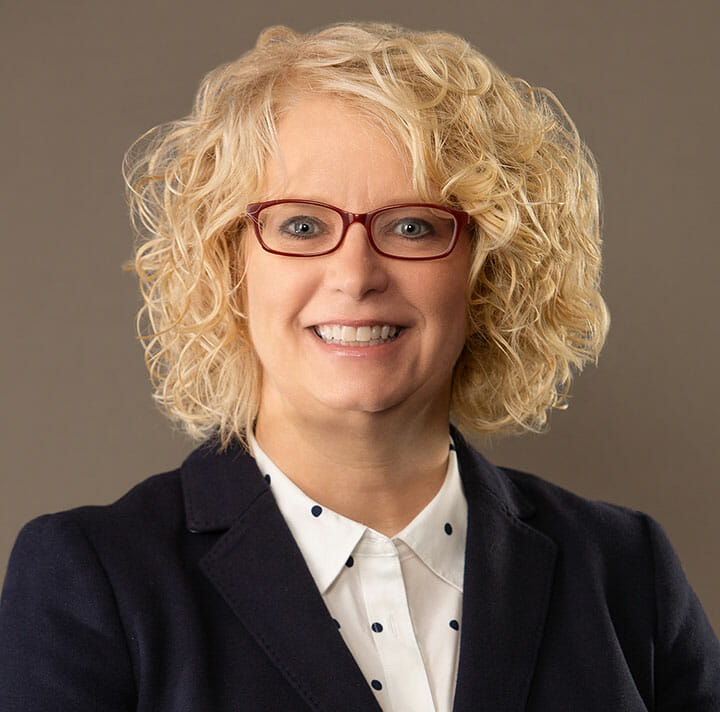 Professional Background
A licensed dentist since 1999, she started as an associate then opened Hawkins Family Dentistry in December 2002. Dr. Hawkins expanded into a newly constructed, 4,500 square foot building under the Smiles on the Boulevard moniker in January 2020.
Dr. Hawkins' undergraduate degree surprises many, as it is in communications/journalism. She graduated from Bethany College in 1990 where her studies were concentrated in anything but the sciences. It was when she was working as a reporter/city editor for a small daily newspaper in the coalfields of southern West Virginia that she had her first serious interaction with the dental field.
Having had dental insurance for the first time in her life while working in Williamson, Dr. Hawkins put herself through braces and endured surgery to fix her occlusion, or bite. She found the orthodontist and oral surgeon to be wonderful inspirations. That's when Dr. Hawkins decided that she wanted to work with people and be a positive influence in their lives — like those two very influential dentists.
After her jaw surgery in 1993, Dr. Hawkins moved to Parkersburg, WV to work fulltime at the newspaper. And, while working evenings as features editor and copy editor, she attended WVU-Parkersburg in the morning and earned all the pre-requisite science credits needed to apply to dental school.
Dr. Hawkins studied at West Virginia University School of Dentistry from 1995 to 1999. While there, she discovered a love for many aspects of the field, which convinced her that general dentistry was her "thing." Upon graduating in 1999, Dr. Hawkins earned senior awards in prosthodontics, pediatric dentistry, general dentistry, and academics.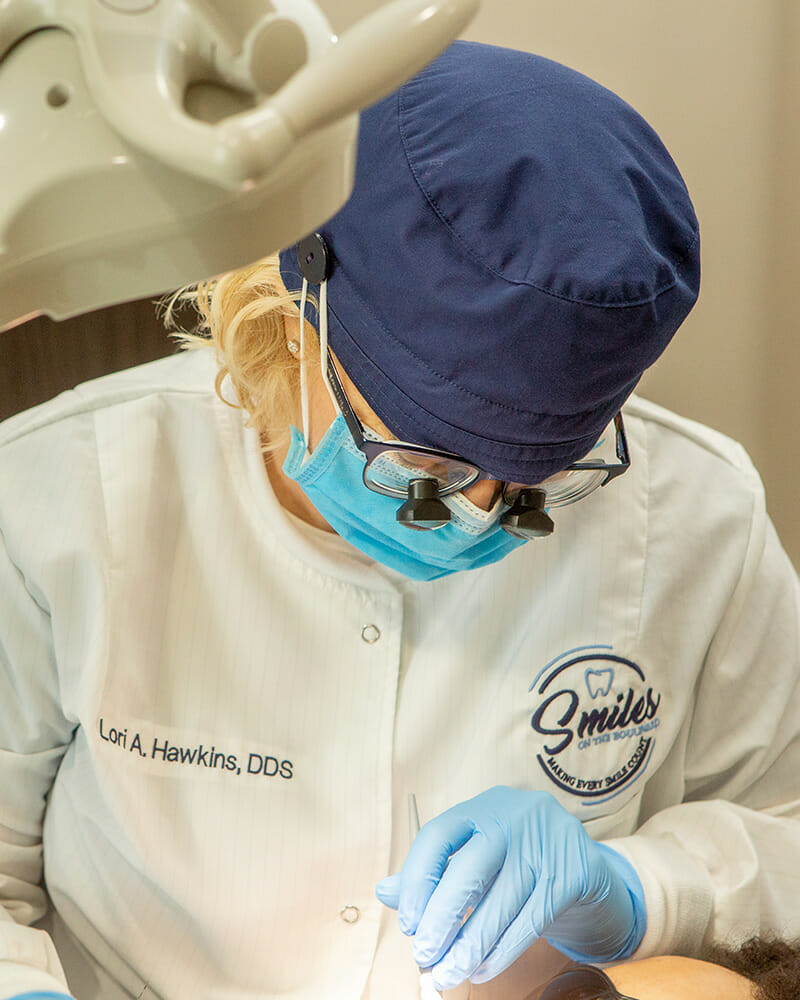 "I work with the best group of dental professionals and a wonderful family of patients."
About Me
Dr. Hawkins is married to Shawn Lauderman and is the proud mother of twin boys, Nick and Chase Hawkins; and stepmom to Meghan Lauderman. Because of them, she follows more sports – local, college, and professional – than the typical mom. The boys now attend West Virginia University and Meghan attends Parkersburg High School.
She enjoys playing golf and working out to stay healthy. She is an optimist who loves spur-of-the-moment road trips and sitting on the beach. Dr. Hawkins enjoys salmon, sweet potatoes, and pumpkin pie – and does not enjoy tomatoes or doing laundry.
Dr. Hawkins is on the First Mutual Bank board of directors in Belpre and is a member of Belpre's Chamber of Commerce. She is also a member of the Belpre Church of Christ and is thankful every day for the blessings God has given her. Dr. Hawkins is a member of the American Dental Association, the Ohio Dental Association, and the Muskingum Valley Dental Society.
"I love doing a little of every part of the field. And, as I have grown in my dental practice since, I can say I enjoy performing all procedures – fillings, extractions, simple root canals, dentures, partials, crowns, bridges, veneers, orthodontics via Invisalign or SureSmile, and teeth whitening. However, I must say the most rewarding is the look on patients' faces when we complete cosmetic procedures – both simple and complex. I love making a difference in their smiles."