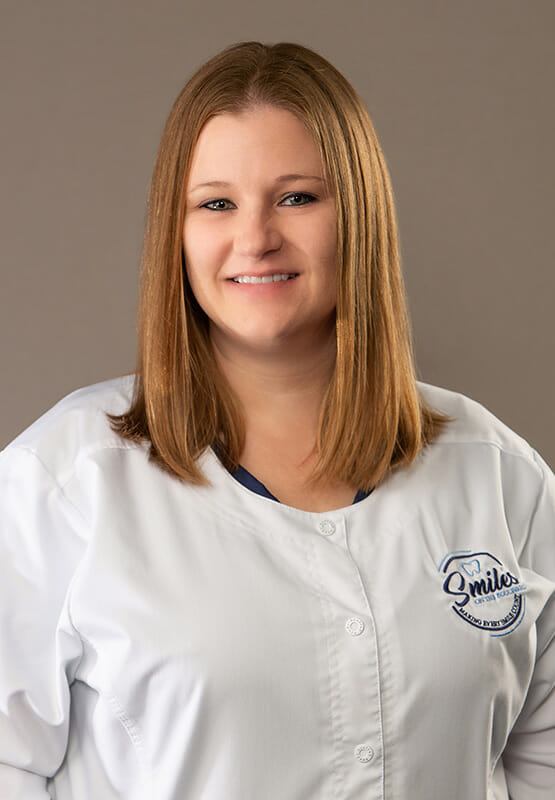 Jessica
Registered Dental Hygienist
As a dental hygienist at Smiles on the Boulevard, Jessica helps prevent dental decay by cleaning patients' teeth and educating them about how to effectively care for their teeth and gums, and the effects of diet on oral health. She initially started working in the dental field to help patients maintain a healthy smile. Each day, she focuses on easing patients' dental anxiety.
"I love being a part of this practice because of the hometown, family feel. We are committed to making every appointment comfortable and enjoyable. I enjoy my job and love getting to know my patients and hearing about their family at every appointment."
With over 15 years of experience in the dental industry, Jessica graduated from West Liberty University in 2005. In her free time, Jessica enjoys crafting, camping, photography, and family time with her husband Brett and two daughters, Rylan and Ashlynn.