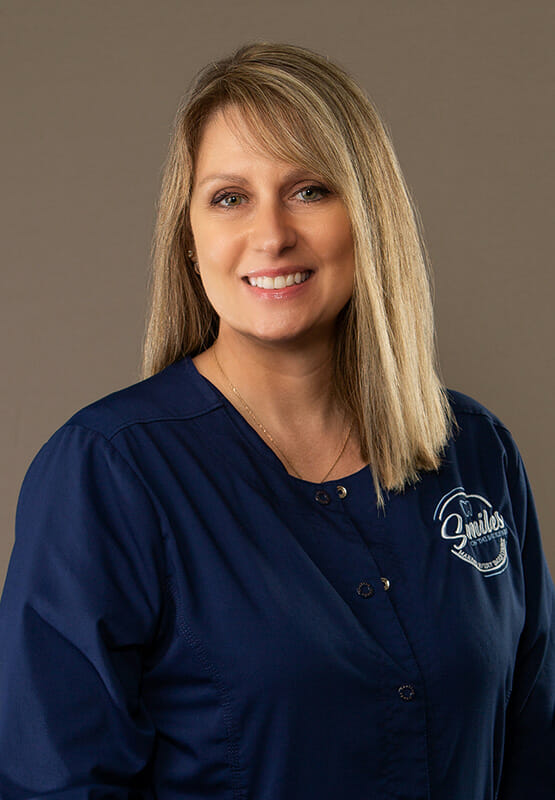 Karina
Clinical Coordinator
Karina is the clinical coordinator/assistant at Smiles on the Boulevard. Her role includes coordinating the clinical side of patient treatments like ordering supplies and area sterilization. She has always had an interest in the medical field, and favors dentistry as her focus. Karina wants to help patients with issues ranging from dental anxiety to confidence in their smile. She wants her patients to feel relaxed and happy during their visit.
"Smiles on the Boulevard is a wonderful and welcoming practice with outstanding dental care for adults and children. I feel blessed to be a part of this caring team."
Driven by values including dependability, honesty, and efficiency, Karina earned her Registered Nurse degree in Germany in 1991. She then got her dental assistant certification in 2017 and has worked in the dental field ever since.
In her free time, Karina enjoys exercising, reading, and traveling. Her family moved to the united states in 1999. Her husband retired from the Army after 26 years. They have a daughter who graduated high school in 2018 and is pursuing a career in nursing.