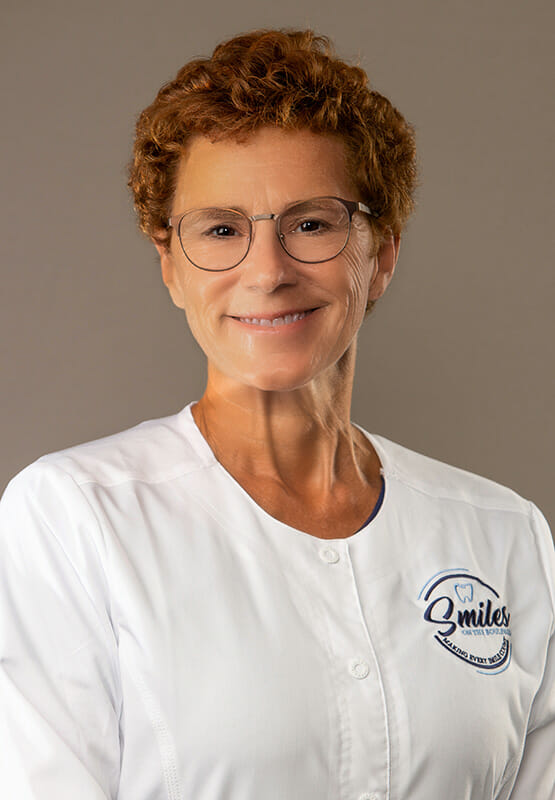 Theresa
Registered Dental Hygienist
As a staff member at Smiles on the Boulevard, Theresa works as a dental hygienist. Her role includes providing oral prophylaxis, taking X-rays, and instructing patients on how to maintain a healthy smile. Theresa's favorite part about her job is getting to meet so many different people and the satisfaction of transforming a not-so-healthy mouth into a healthy, beautiful smile.
Theresa initially joined the dental field because she wanted to be in the medical profession and found working with people's smiles rewarding. She has over 37 years of experience in helping patients maintain a healthy, pretty smile.
Motivated by values like honesty, ethics, and being helpful, Theresa graduated from The Ohio State University in 1983 with a Bachelor of Science degree in education and a certificate in dental hygiene. In her free time, Theresa enjoys traveling, golfing, walking, cooking, and spending time with her family and friends.